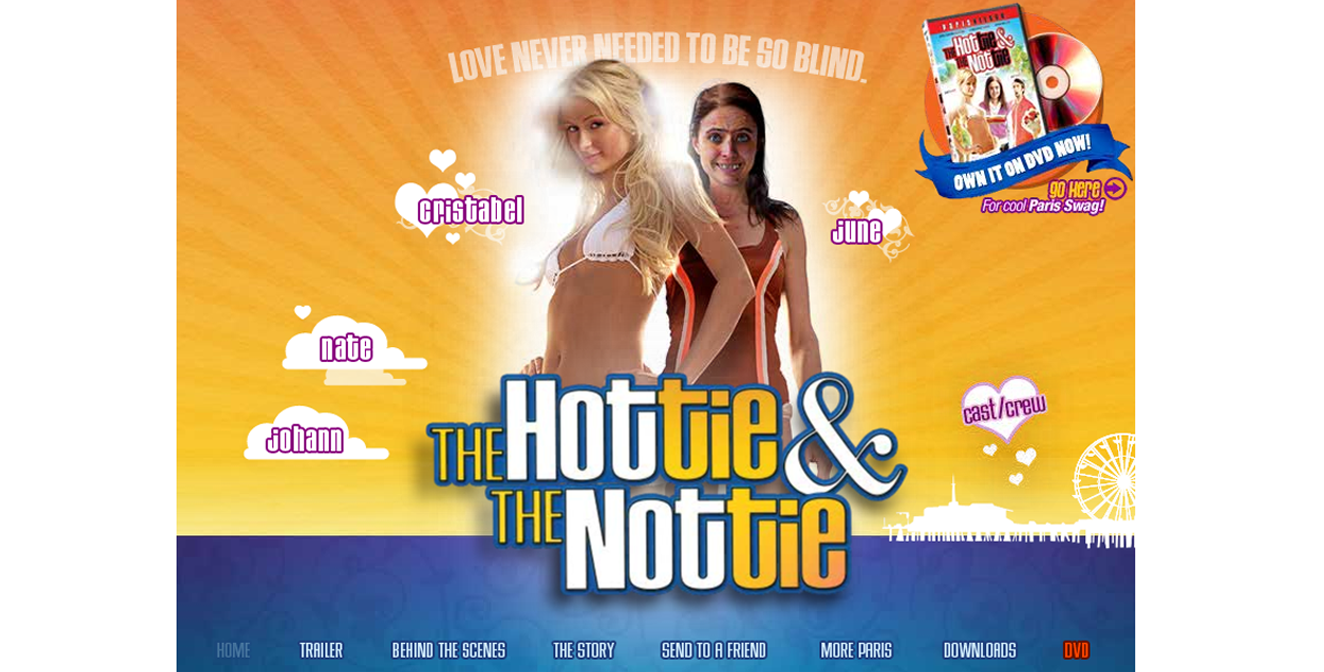 WEBSITE: The Hottie and the Nottie ART DIRECTOR: Greg Neumayer
One of the lowest grossing films of all time, winning its star the RAZZIE Award and a poster that won Worst Poster of the Year (that we fortunately did not design), we still enjoyed building this website.
NATE COOPER (Joel David Moore) has been smitten with CRISTABEL ABBOTT (Paris Hilton) since he first laid eyes on her at the impressionable age of six. But before he could try and snuggle up to her at nap time, or maybe send her a valentine, his family moved away. In the intervening years there have been other women in Nate's life, but none who could measure up to Cristabel. Convinced she's the only girl for him, Nate decides to move back to L.A. and track her down.